My wonderful husband gave me a laptop for my Christmas present so I've been spending some time transfering files and pictures from our old computer.This morning, I came across some pictures that I haven't seen in years.
Back in October 2005, the hubs and I were still newlyweds. We had just been married that June, so we were only 4 months into marital bliss. Both of us had given little thought to the future, we were having to much fun living in the now, in our own little world.
On October 4th, 2005, that world almost crumbled down around me. Hubs was helping out another farmer by driving a grain truck for him. Long story short, the truck ended up down a 30 foot drop into a canyon and rolled 2 and a half times. I don't even want to think how long my husband would've been down there if someone hadn't noticed the smoke from the highway.
Amazingly, he only ended up with a concussion, a broken wrist, and 20 some stitches in his head and leg. This was one of those extremely rare times when it was a good thing that he wasn't wearing his seat belt. If he had, he would've been crushed. With that said, he was also very lucky that he wasn't thrown from the truck. The thought that I could've been a widow with just a small chance of fate still sends chills up my spine.
I hope that our marriage would be just as healthy if my husband hadn't been in that accident, but I honestly believe that our marriage is so strong because it's so easy for us to think about what might've been. Sure, we don't always agree and we argue about some really stupid, and not so stupid, things and we've gone to bed angry many times. But, even in the most stressful times, we say "I love you" to each other many times a day and we are so extremely grateful for the life we have. If I ever need a reminder of why I should be thankful, I just need to look back at these pictures.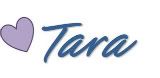 Be sure to like my
Facebook Page
to stay up to date. Starting Jan 1st, this blog will no longer be published to I Heart Fluff and all posts will be directed to
The Cloth Chronicles
.